"The Spring"
goes on a journey
The unfinished monumental painting "Spring", by Hans Makart from 1881 was an amazing project for our art handlers. This 632 x 372 cm big painting originally was part of a cycle of seasons by Makart and intended to travel to various locations. The thinly applied layers of paint create a light, fragrant idyll in which the landscape dominates.
This impressive work of art was loaned to Bonn's Federal Exhibition Hall. MuseumsPartner was not only asked to provide full logistics and art handling services but also commissioned to realize the project. The painting was walled in for the last few years in the Salzburg Museum and had to be uncovered first. After, six MuseumsPartner art handlers took the painting down and carefully placed it on a mobile packing table.
In the presence of several restorers, the canvas was taken off the original frame and rolled onto a MuseumsPartner custom-made scroll with guide rail. Six art packers moved the transportation scroll through a narrow staircase to then finally secure it in a custom-made crate. The painting was transported directly to Bonn, where it was rolled out and attached to its original frame. To avoid any additional tensions of the canvas, MuseumsPartner engineered a
special transport crate for the return transport. This modular crate can be taken apart and will also keep the painting save during future transports via fine art truck.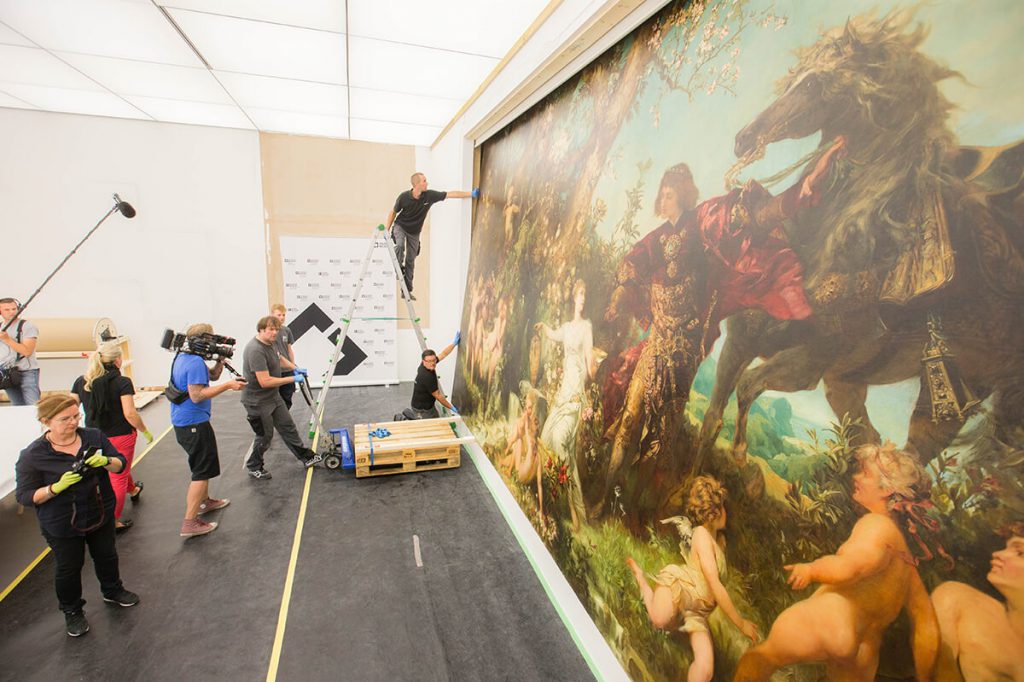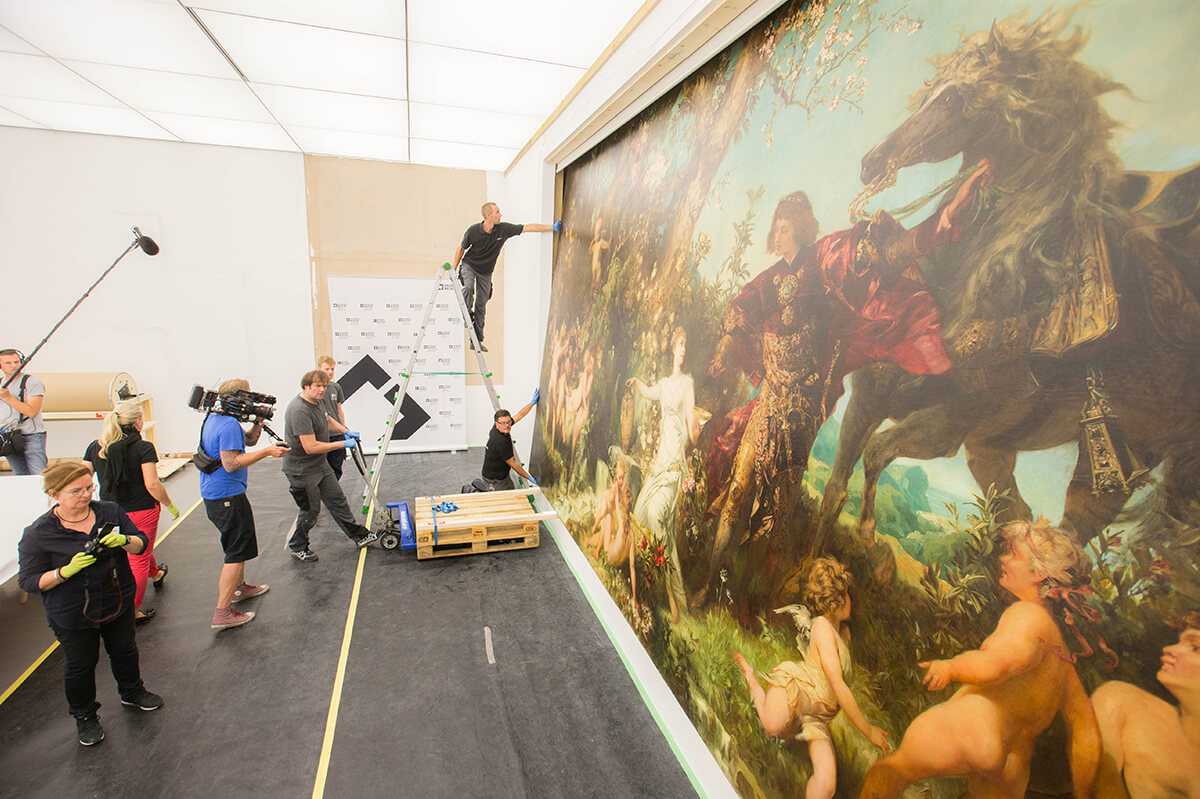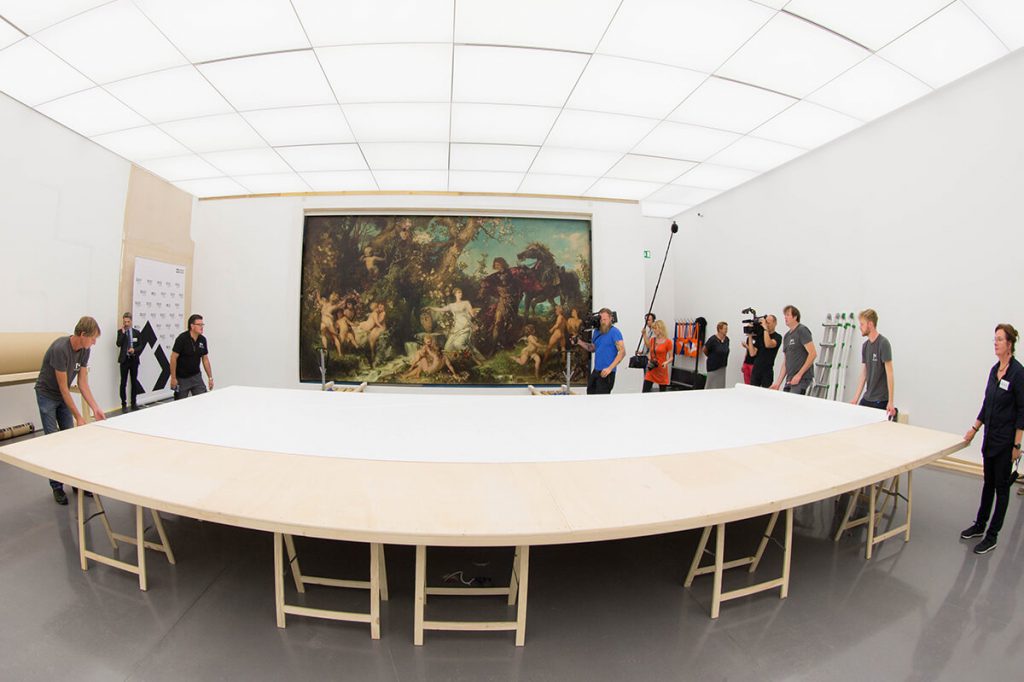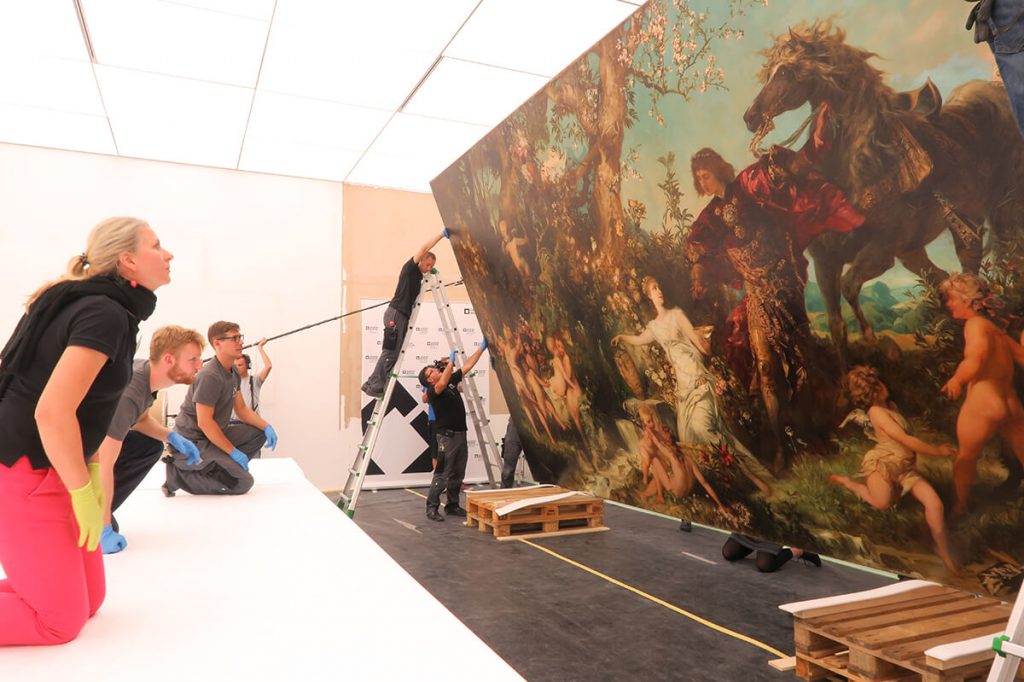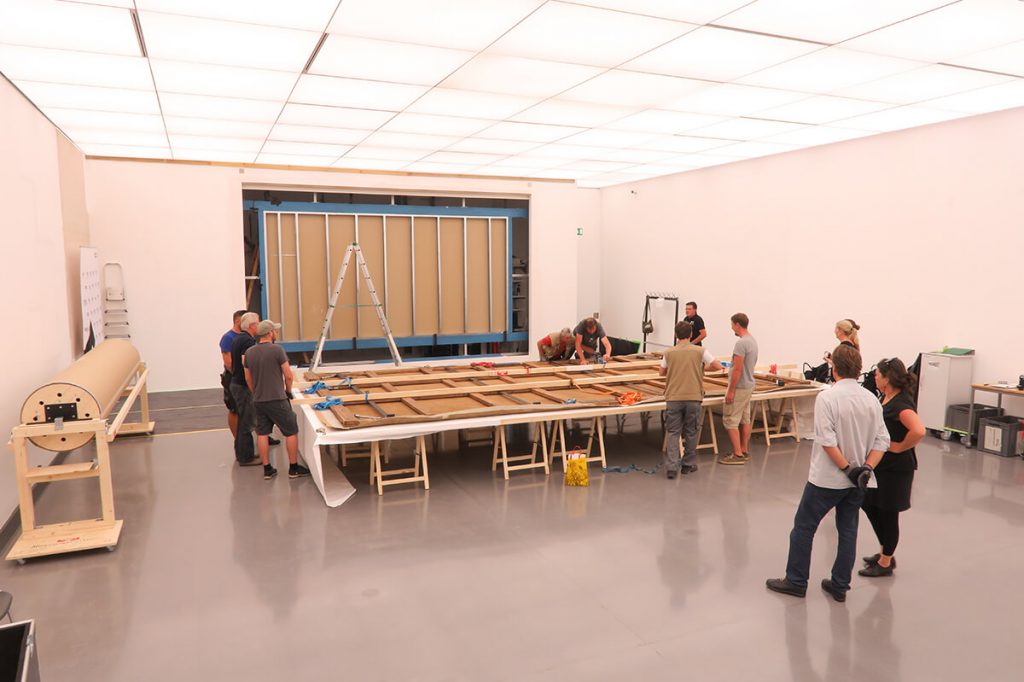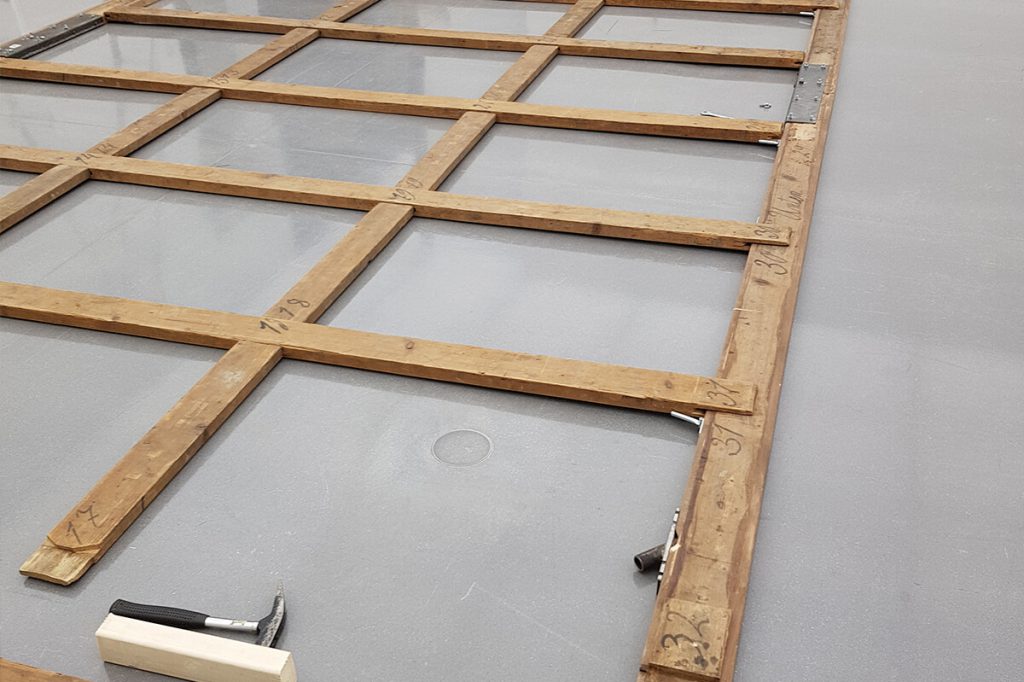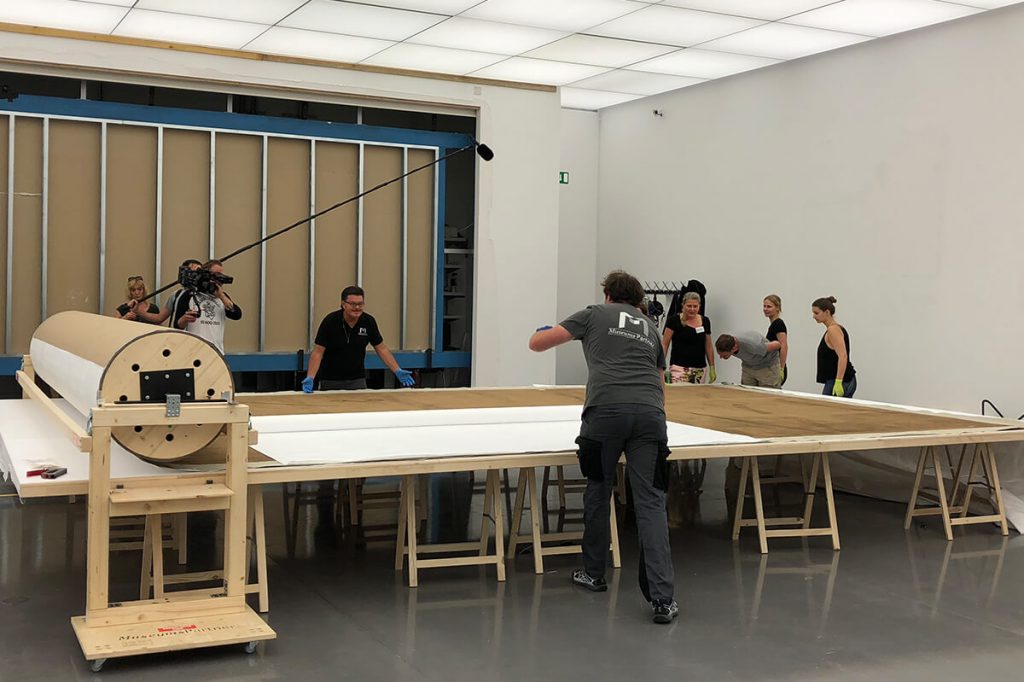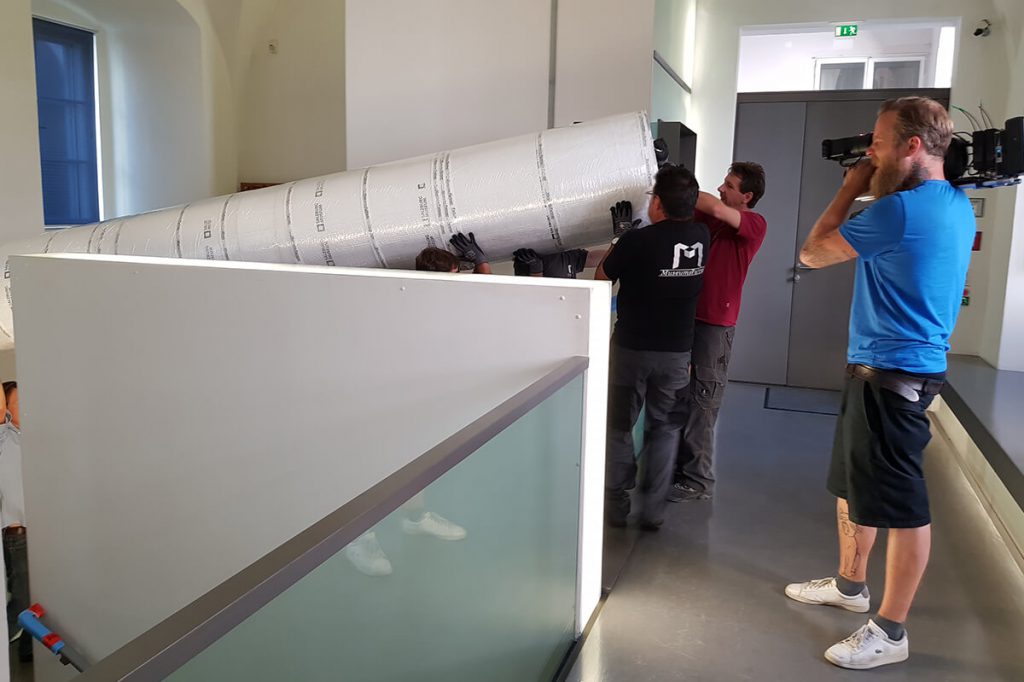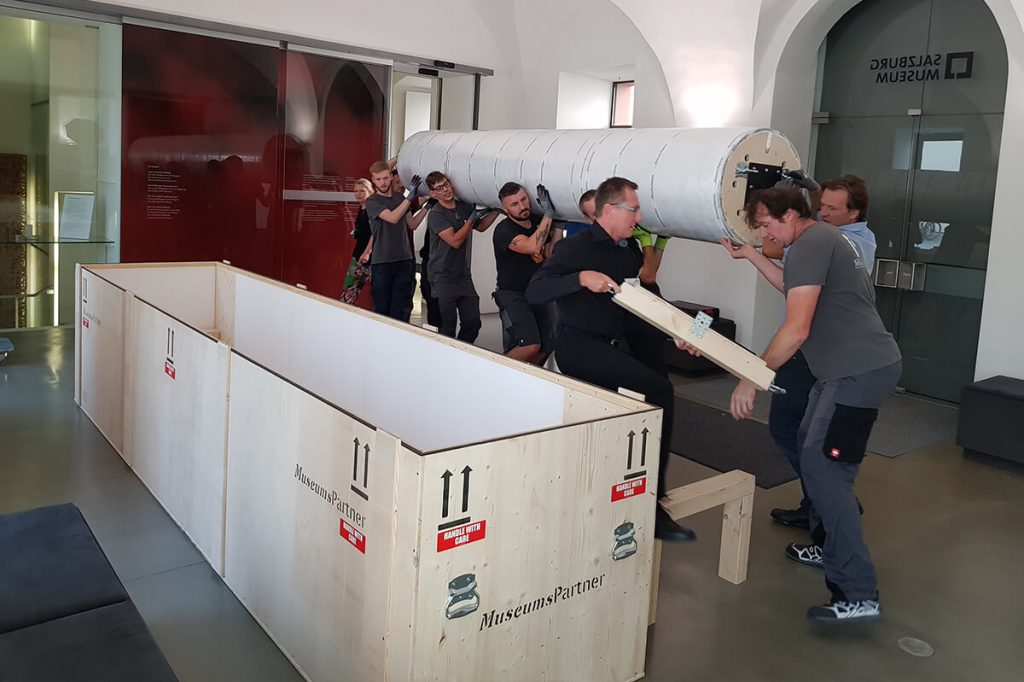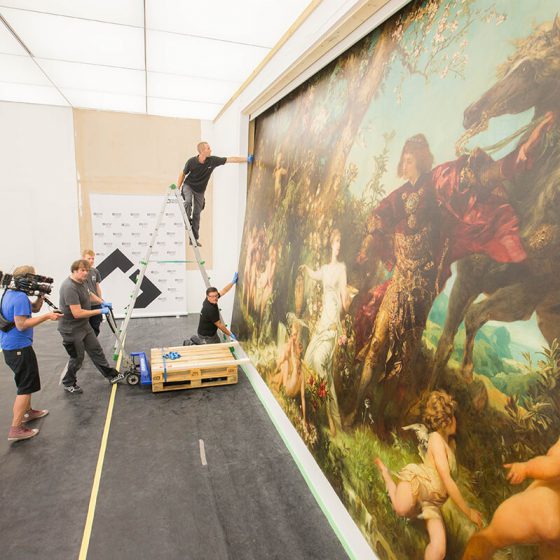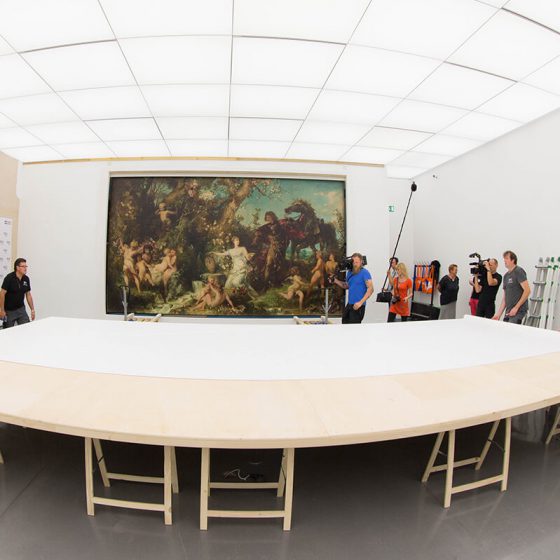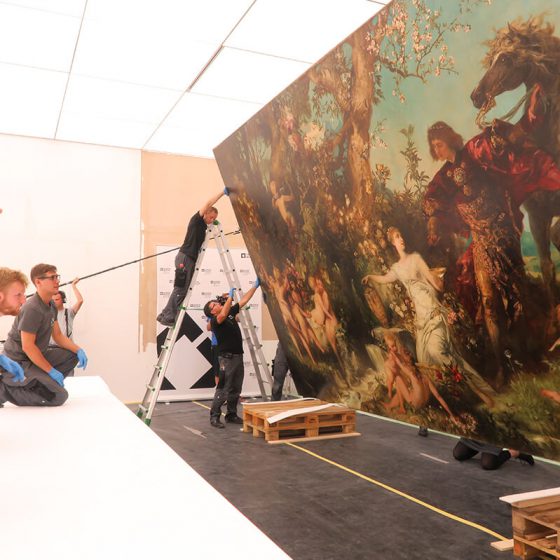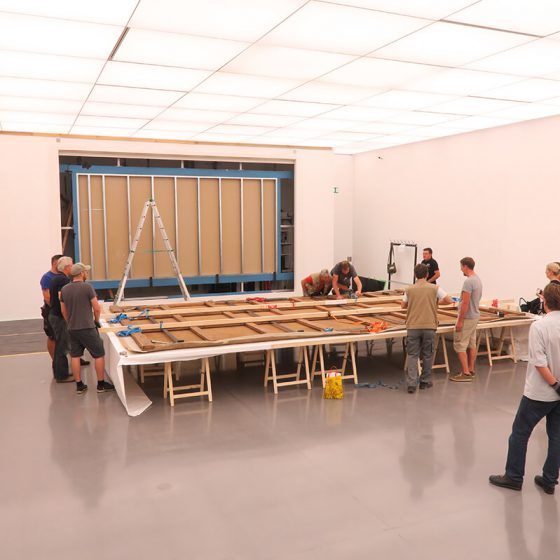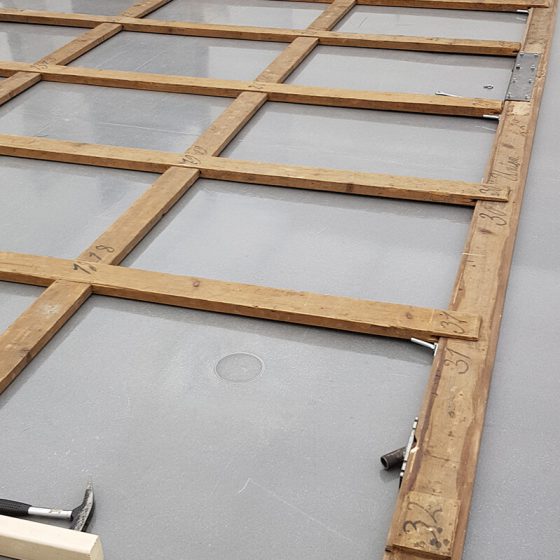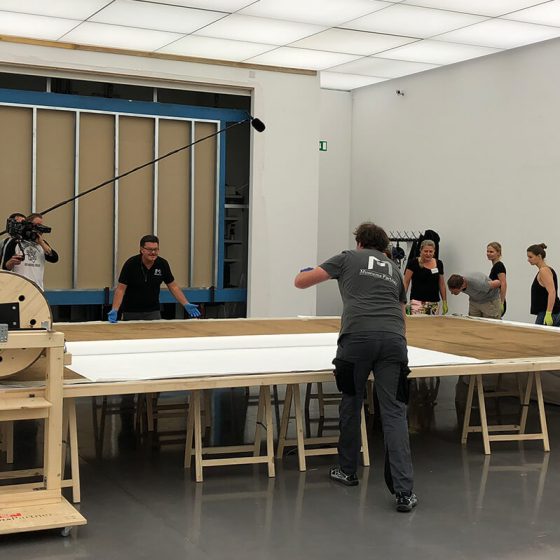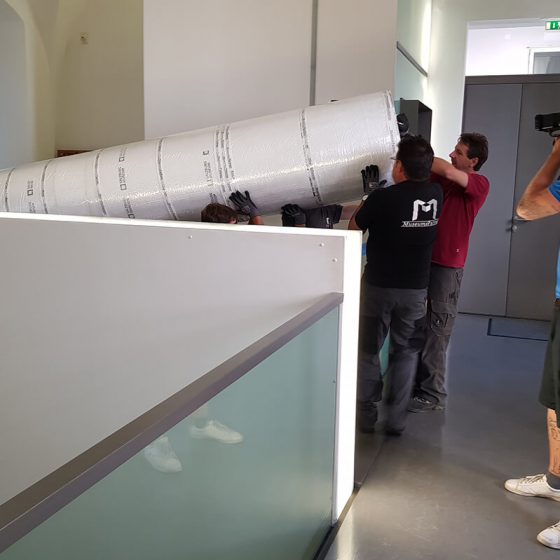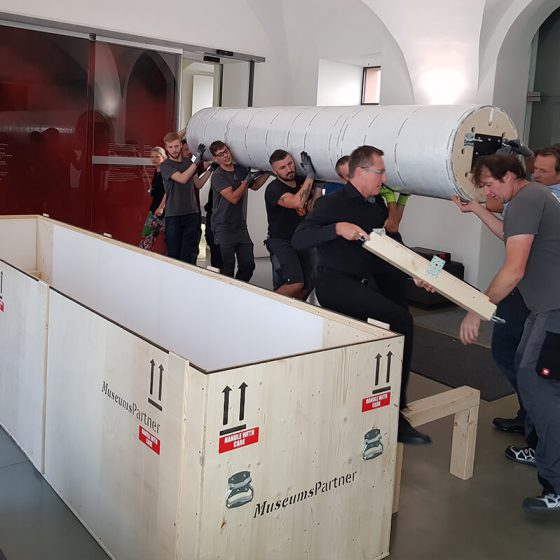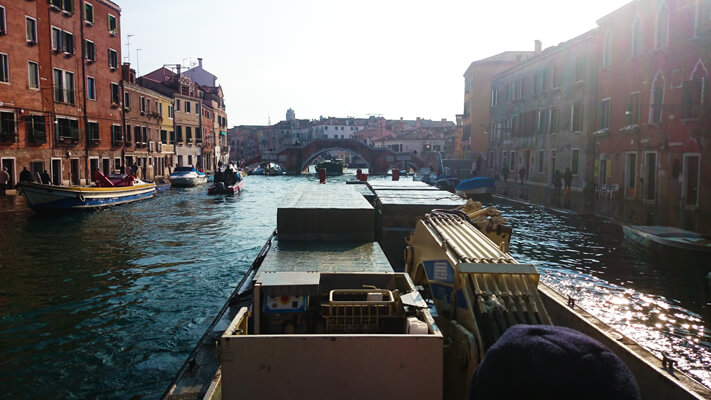 A further project
Merry-go-round with glass horses
A fine art transport of superlatives. 5 glass horses, each weighs more than 2000kg were transportet by MuseumsPartner from Venice through Innsbruck to Doha.
You are looking for a transport for your artifacts?
We are specialist fine art shippers. Any inquiries or questions about our services? Get in touch
Any inquiries or questions about our services?

Get in touch.
Any inquiries or questions about our services?

Get in touch.